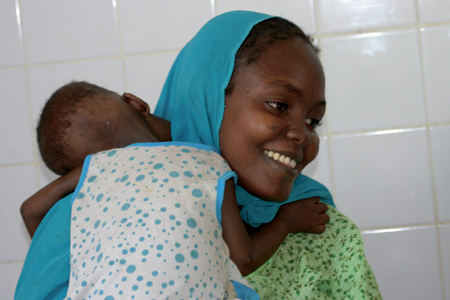 Masakeen
Issue 59 August 2009
Translated as 'the destitute', these are people who do not have anything, and who are in need of asking others for food, clothing and shelter.

For the past 25 years, Islamic Relief has been at the forefront of distributing zakat to the 'masakeen', distributing alms across the world to millions of grateful beneficiaries.
Reporting back from the field is important to those at Islamic Relief. The international charity informs donors where their money has been spent and what their intentions have practically realised in helping the world's poorest.
Islamic Relief's Zakat reports tell of how British Muslim money kept a camp of 150,000 Chechens alive for many years while war raged in their homeland. They tell of the homes and schools reconstructed in Kashmir after the 2007 earthquake, the water projects in the deserts of Africa, and the education of children in Somalia. They also tell us of the Feeding Centre in Niger that treats malnourished children.
Click the links below to read about each of the eight beneficiaries of Zakat.>
<Return to the main article: Zakat - The 8 Recipients
Share this


Link to this
Printer Friendly