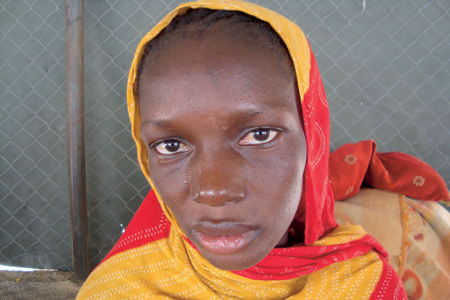 Riqab
Issue 59 August 2009
The riqab are people in bondage or slavery. Zakat can be used to buy the freedom of such a person. Many people living in poor countries suffer from economic slavery at the hands of local landlords, rich industrialists, and multinational corporations that exploit natural and human resources.
Slavery is a real concern in West African countries, particularly in Mauritania. This problem is tackled by SOS Esclaves.
The Hratine people make up the predominant 'slave caste' in Mauritania. It is estimated that 18% of the population may still be in slavery. It has emerged as an established tradition for 'White Maures' (usually the masters) to keep their slaves under their control; the slaves are seldom allowed out of the premises, as they are viewed as the master's property.
SOS Esclaves was set up in 1995 to challenge the acceptance of slavery and strived to defend the rights of those enslaved. With around 150 members, SOS Esclaves works to abolish slavery. The charity has succeeded in freeing slaves from their dire situation, providing them with food, shelter, education and vocational training to give them their independence back. Zakat will help SOS Esclaves to provide additional financial and human resources enabling them to reach out to more victims of slavery.

www.antislavery.org
Click the links below to read about each of the eight beneficiaries of Zakat.>
<Return to the main article: Zakat - The 8 Recipients
Share this


Link to this
Printer Friendly